House Republicans; like Peter Roskam (R-Illinois), just proved that they do not care about working families, older Americans, children, the poor and the middle class.
 Tens of millions of Americans would lose access to healthcare and thousands of people will die if the American Health Care Act (AHCA); passed by the U.S. House of Representatives on May 4, 2017, becomes law, Washington Post writer Paul Waldman predicted. He went so far as to call the ACHA an "abomination."
Here are a few of the ways in which the Republican healthcare bill would hurt average Americans if it became law:
Middle class families would lose the subsidies that help them purchase insurance through the Obamacare exchanges. That means many families would no longer be able to afford health insurance.
Insurance companies would be able to greatly increase the premiums charged to older payments. This means many people over 50 would no longer be able to afford health insurance.
The deductible for a middle-class family would increase by $1,550 a year, rising from $2,550 to $4,100, Axios.com concluded. Many families would not be able to afford basic medical treatments or drugs because of this. Others would end up deep in credit-card debit trying to cover the deductible.
 An estimated 24 million people would lose their health insurance, according to a Congressional Budget Office (CBO) estimate.
Medicaid would be cut by $880 billion over the next 10 years.
Obamacare subsidies would be replaced with a tax credit. All Americans; including the world's richest man Bill Gates, who is worth $87.6 billion, would receive a tax credit.
Persons with serious health problems would pay far higher premiums because they would be placed in "risk pools." Under this policy many sick people would not be able to afford health insurance.
The amount of hassle and paperwork involved in applying for health insurance would greatly increase because "medical underwriting" would be revived. That means you would have to document every health problem you've ever had to get insurance. This would increase health insurance costs by expanding corporate bureaucracy.
"So it is a huge tax cut for guys like me," the fourth richest man in America; Warren Buffett, said of the AHCA. The Berkshire Hathaway chairman; who is worth is $74.7 billion, estimated the Republican healthcare act would cut his tax bill by 17%, Fox News reported.
"It is no exaggeration to say that if it were to become law, this bill would kill significant numbers of Americans," Waldman wrote. "The Republican health-care bill is an act of monstrous cruelty."
Healthcare Act Proves Working Families cannot Trust Republicans
Trump voters should take note of the ACHA; because it proves that Congress is controlled by the same-old Republicans who care only about helping wealthy donors. One of those Republicans is Peter Roskam; who issued a press release praising the ACHA on March 7.
The good news is that the Republican healthcare bill passed by just four votes. If just four more Democrats had been elected to the House, the legislation would have been defeated. All 192 of the Democrats present on May 4, voted against the ACHA.
The best way to protect working families' access to healthcare is to elect Democrats like Austin Songer to the House. Songer is challenging Roskam in Illinois's Sixth District.
Songer believes that healthcare is a right; not a privilege, and thinks our healthcare system should put people before profits. Instead of higher health insurance premiums, Songer wants a public health insurance option that all Americans can afford. He also wants to expand Medicare to cover all Americans over 55.
The Republican health insurance bill; which was passed without a hearing, proves that Illinois families need somebody like Austin Songer representing them in Congress.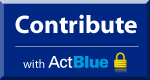 Do you like this post?